"Your playing small does not serve the world. There is nothing enlightened about shrinking so that other people won't feel insecure around you. We are all meant to shine, as children do… And as we let our own light shine, we unconsciously give other people permission to do the same. As we are liberated from our own fear, our presence automatically liberates others."
– Marianne Williamson
I'm Lorna Blake and I help women leaders increase their influence, impact and income! Are you an entrepreneur or professional struggling with:

Influence Issues? Do you feel you're not getting the respect you deserve? Are you struggling with standing in your power? I've been there. I often felt invisible while trying to make myself heard.

Visibility Issues? Are you attempting to put yourself out there but you are afraid to be Assertive in networking situations? Are you having a hard time speaking up to authority figures?

I have a Program To help you Raise Your Influence and Visibility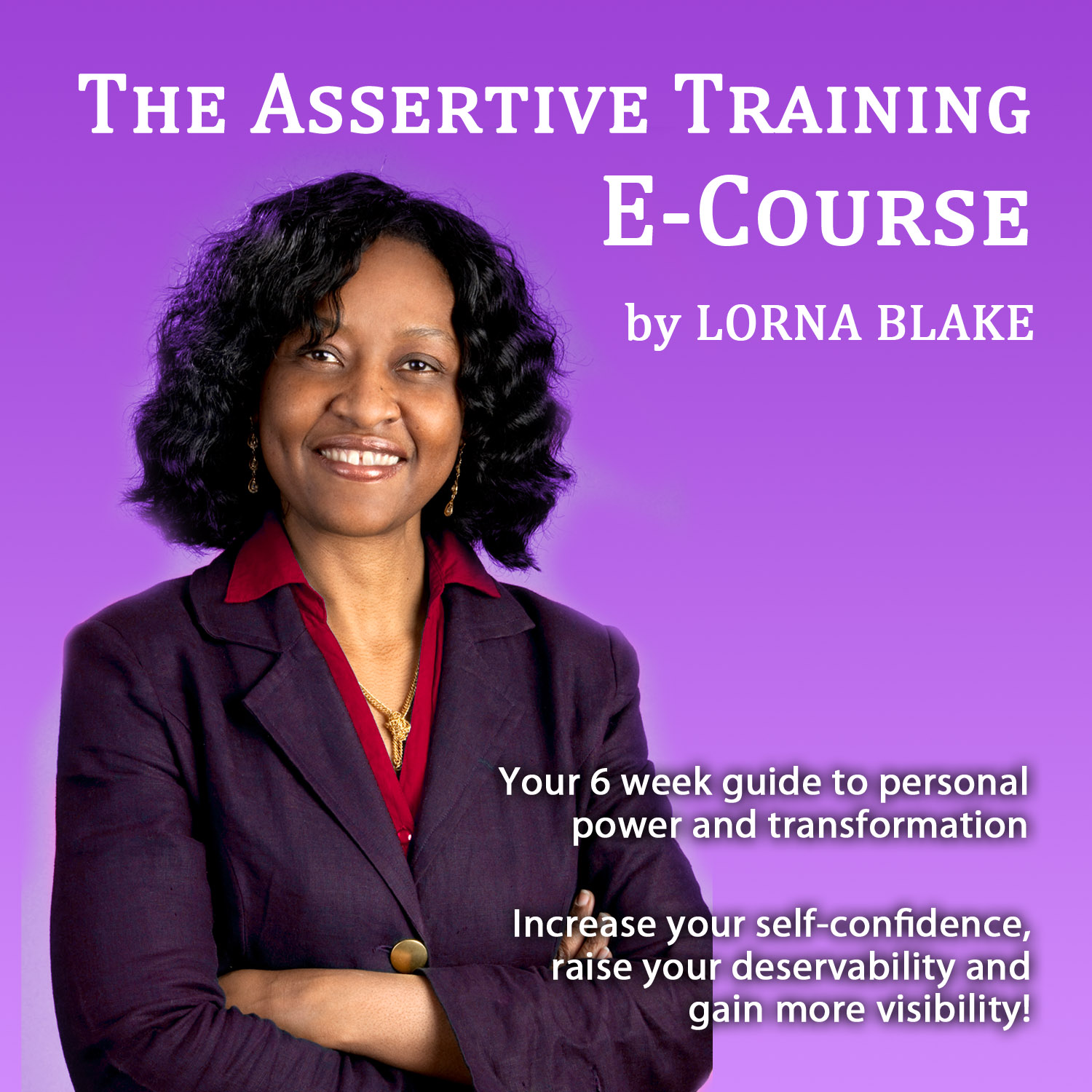 This power-packed 6 lesson E-Course is designed to help you love yourself, speak up for yourself and stand in your power in your relationships, business or your career. The course incorporates a unique blend of visual, audio and experiential exercises to help you see immediate results. Increase your influence, raise your visibility and showcase your skills as a leader in your circle or community!
"Lorna's coaching works! It helped me increase my assertiveness and visibility. I was promoted to team leader within five weeks of starting the position! I received another promotion less than three months later and got an increase in my income!"
– Joseph Countryman, Educator
Financial Challenges: Are you stressed out by the endless squabbles you and your significant other have about money? Do you make just enough to get by no matter how hard you work? Do you fear you'll have to work even harder to make more which keeps you stuck where you are?

How Abundant Do You Feel?
I have a Program to help you  Increase Your A Q:
Abundance Quotient
Financial Empowerment Course 
"I've been working with Lorna as my coach and I experienced a 25% increase in income after 3 or 4 sessions!"
– Rev. Connie Phelps, Minister, Edmonton Canada
"Lorna is a compelling and inspirational speaker and motivator! She engages her audience and gets them involved. Her high energy and positive attitude were amazing and she helped me and my staff focus on what is important! I would highly recommend Lorna as a Life Coach and Speaker. In fact, I can't wait to have her back to speak with me and my staff!"
Tamara Blum Cohen – Business Owner, Toronto, Canada
"I've started coaching with Lorna and recently received a boost in income from unexpected sources! I must admit I was skeptical. Could anything really change? But I was also hopeful as I knew something had to shift and I had great respect for the person that referred her to me."  
– Dr. Barbara Sikes, Chiropractor, Virginia Beach, Virginia
Read some more testimonials…
"I've had two coaching sessions with Lorna and already I have had some successes, I was offered extra hours at work… I've been blessed with a couple hundred dollars extra! I would definitely recommend working with Lorna!" – Marie Mercurius, Professional Organizer and Interior Stylist. www.theurbanorganizer.ca
"Lorna, thank you for your powerful session to help me become aware of money in my life. Amazingly I received money from an unexpected source that helped me more than cover what I needed last month and this month!" –Lynette D'Melo, Business Owner, Toronto, Canada
"After three months of Lorna's coaching I've experienced major shifts. And my income has increased by $35,000 over my previous years income! Thanks Lorna!" – Easton Smith, Implementation Engineer, U.S.A
How did I change my life and how can I help you transform yours? My story briefly: Born to a poor teenage mother in rural Jamaica, I had a painful, traumatic childhood only to attract more abuse as a young adult. I left an abusive relationship to discover personal development programs that saved my life! Since then I went to university as a mature student and finished my program with honors while becoming a mother of two!
I've had careers as a social worker and teacher. Today I almost pinch myself. It's like night and day from where I started!  As a Leadership Coach, Author & International Speaker I've had the wonderful privilege of touching many lives on several continents. Now I want to help you!
Individual Coaching
If you feel called to work with me one on one and are committed to changing your life for good I want to hear from you now! I offer a free initial consultation… Then we kick it into high gear to help you increase your influence, impact, income!  Transform your life easily and joyfully… How's that for fun and excitement?
Your Next Level of Leadership is calling… Your people are waiting. Don't put it off another day. If you're inspired to work with me contact me today!  It will change your life forever…
Lorna Blake