Thank you for downloading Whose Life Is It Anyway. The e-book with tips to help you get on track! Click on the link below to download the digital book.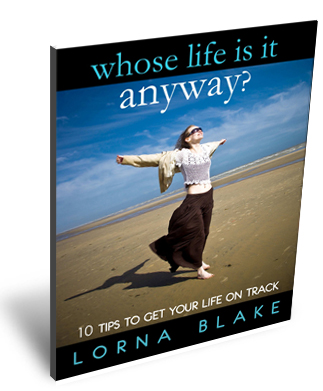 E-Book: "Whose Life Is It Anyway: 10 Tips to Get Your Life On Track"
Read online: Click on the Download button
Save to your computer: Right-click on the download button and choose "Save Link As"
This is an easy-read e-book designed to help you gain your sense of personal power and balance. It includes Inspiring Quotes, Assertive and Empowerment strategies, and Experiential Exercises that you do daily to help you move your life forward.